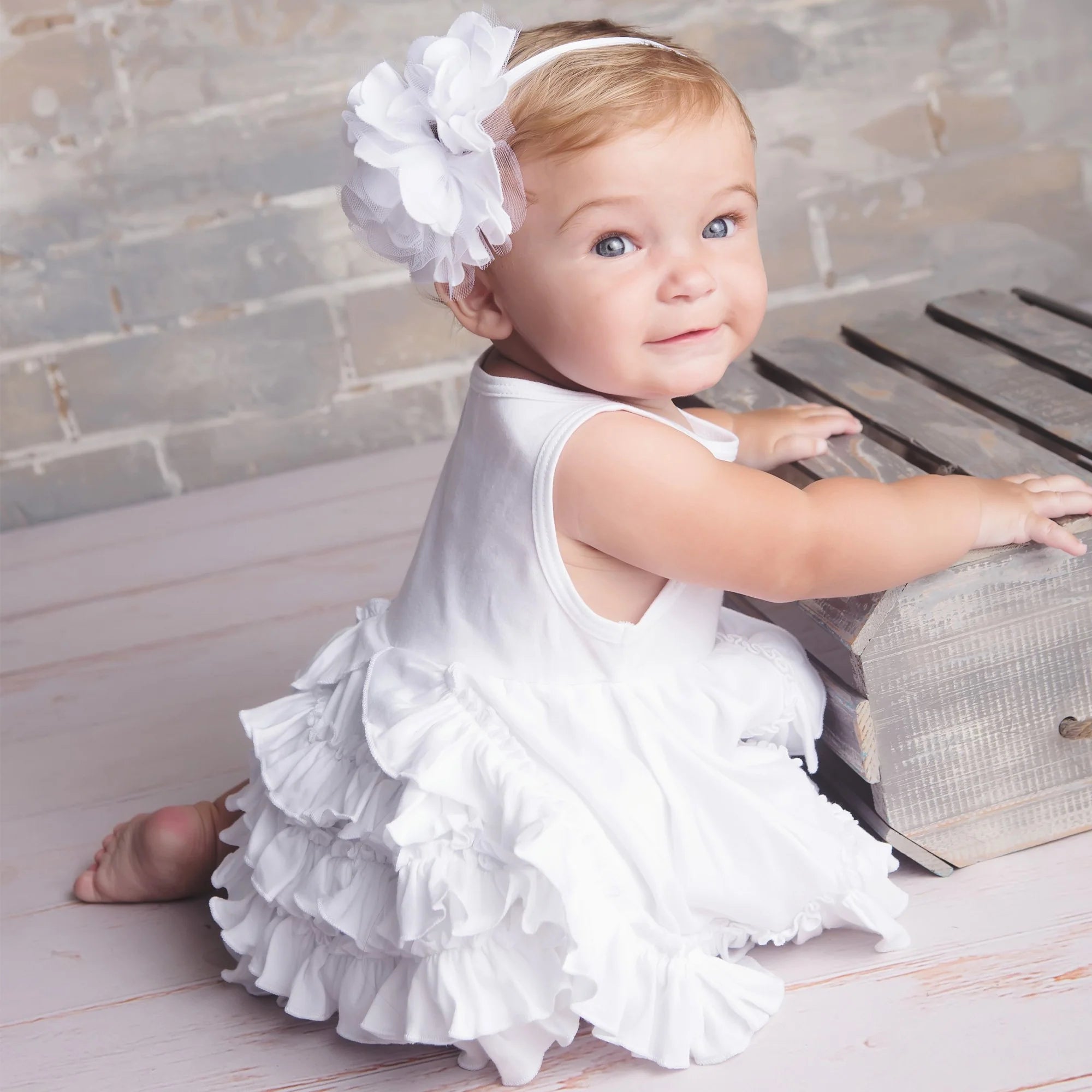 Finding the Right Baby Clothes Size
It is a joy to watch babies grow and discover the world around them. And grow they do! Your little one gets bigger everyday and outgrows their clothes quickly. Can you get one more wear out of that favorite outfit? Judging sizes can be difficult. How should baby clothing fit? Here's a brief guide to finding the right size baby clothes and when their clothes may be getting too small.
Baby Clothes Sizes Explained
For the most part, baby clothes sizes fall into roughly three groups; Infants, Babies, and Toddlers. These groups are determined by the baby's age. A baby is considered an infant when they are between 0-6 months, bigger babies are considered between 6 to 12 month and Toddlers are 12 months and up.
When shopping for clothes for a baby, you will often find that the clothing sizes refer more to the baby's age in months rather than a "size". Which sometimes can be very confusing.
According to baby clothing , baby clothing sizes are largely based on their weight and length. Typically, new parents know the baby's length right after birth, but it is not realistic to continually measure your baby every time you or a friend decide to go clothes shopping for your baby.
Another great way to figure out your baby clothes sizes is to use their age as the determining factor. This method is much less accurate as a baby can grow at different rates then what is projected for their sizes.